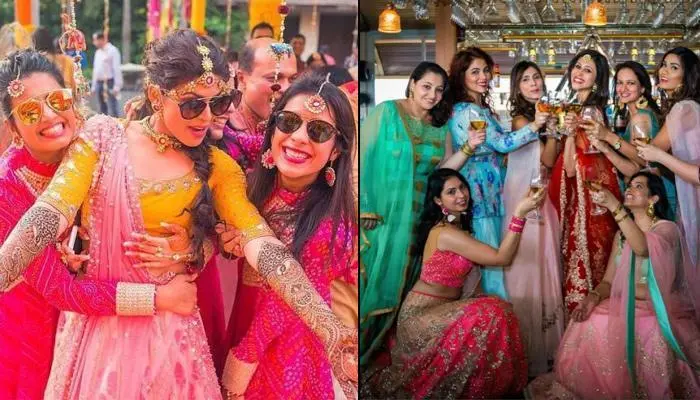 Creative Props Ideas For Your Wedding Photoshoot
The photoshoot has become normal and has become a part of the tradition. It is not wrong to accept the changes as the world evolves. So, one of the popular things that everyone should know about is adding props in the photoshoot. People love to have a photoshoot in a very subtle and calm way. However, some people love to add magic to the photos by adding unique and exciting props. Thus, one can say that the trend of wedding photography in Chennai has entirely changed and by incorporating these props, one can create sweet memories. But some may think that adding the props can be too expensive and need complex arrangements to capture the shots. However, the truth is the contrast, and you don't need any costly or advanced equipment to get that perfect shot. Hence, let us see creative props ideas for your wedding photoshoot to be creative within your budget constraint.
Crystal ball:
The unique way to capture your wedding photography is to include a crystal ball. You may think about how crystal balls can significantly affect photography? It does. If you take a crystal ball and watch through it, you can see the inverted version of the surroundings or the subject. It is the ideal way to make your wedding photoshoot even more creative. The wedding photographers in Chennai are best in taking this type of photography because of their creative poses. You can be imaginative enough by flipping the crystal upside down to see the inverted image of your subject. If you don't want to have an inverted image of yourself on a crystal ball, you have to flip the subject's image in the post-processing.
Confetti:
Another popular type of photography that is quite popular these days is Confetti. Confetti is a small coloured paper thrown over the bride and groom by the wedding guests after the ceremony. So, why don't you incorporate this technique in your wedding photography? The benefit of using Confetti is that you need not pose for this style and be as natural as possible. You can even replace the Confetti with natural petals or small paper balls and blow softly toward the camera. It is one of the photography styles enjoyed by everyone over the world.
Sparklers and LED lights:
Thirdly, including sparklers can add a spark to your photos and make the spectators feel they are straight from a fairy tale.You may think, can sparklers or LED lights be captured in photos with precision? Yes! Technology can do it. By changing the settings in the camera you can make that happen. Look for "Shutter Priority Mode" on the camera to adjust the lens to capture all the brightness of your props. Most of the candid wedding photographers in Chennai make sure to include LED's or sparklers in their photoshoot especially in pre-wedding to take the most attractive pictures.
Hence, these are some different ideas to make your photoshoot more attractive. Dhilip Studio – the best candid photographers in Chennai are here to assist in your photoshoot with their creativity.